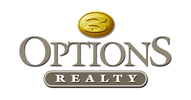 Large home for the family that likes nice things
---
170 Sterling Drive, Powder Springs, GA 30127
This 5 bedroom, 2 1/2 bath home has all the space that any large family would like. The fifth bedroom has been used as a meda room for the past several years and the fourth bedroom has been an office. both have hardwood floors and can be used either way.

The carpet was repaced just this month, and the painting, both inside and out looks like it was done yesterday. The yard is rather large, so the owner is considering allowing the tenant to utilze the riding mower with a slightly larger deposit.

Washer and Dryer are available as well.

Schools are; Hiram High School, Dobbins Middle School and Hutchins Elementary School.
Square feet: 2,700
Map of 170 Sterling Drive, Powder Springs, GA 30127
Contact Us
3 Options Realty
(678) 397-1282